12963 Oak Grove Road South
Burleson, TX 76028
CATEGORIES & HEADINGSdetails >>
SYNERGY Wireline Equipment is the fastest growing manufacturer of Wireline equipment in the world today. Quality, innovation, service, honesty, on time delivery, after sales support these are the attributes of a Customer Oriented Company. These are the attributes of SYNERGY.

Since our beginning in 2003, SYNERGY has designed, built and delivered a full line of Cased Hole and Open Hole trucks, setting the industry standard for quality and innovation. In 2007 we added SYNERGY Wire and Cable, building electric line cables in low and high temperature 7/32" through 5/16" configurations in our state of the art cable manufacturing plant.

SYNERGY is a full service manufacturing operation, not an assembler. With the exception of the cable reel, every fabricated component on our unit is built in house, to the highest possible standard. We sincerely appreciate your interest in our products, and hope we can be of service to you in the future.




Vendor Showcase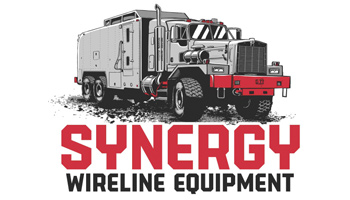 SYNERGY manufactures a complete array of Cased Hole and Open Hole Wireline Logging trucks, in Single and Tandem Axle configurations. Three body styles are available:

At SYNERGY, we build all of the manufactured components on our trucks, other than the cable reel, using only the finest, field-proven materials. Our management team has over 100 years combined experience in Wireline and Oilfield operations, and our manufacturing group is the best in the industry. We get you to the field on time, and keep you there. read more